URBAN PAUSE WALK 2
Causeway Bay to Quarry Bay
2017
Causeway Bay to Quarry Bay
The second walk in search of the inhabited conditions of Hong Kong.  Present inhabited urban conditions have to be read as spaces that go against the established canons set out by modernism and post-war urbanism, which sought to regularize and impose order and hygiene onto the irregular urban landscape.  Conditions are grounded in "the local mind" an argument advocated by the Italian anthropologist Franco La Cecla in his book "Mente Locale" (Cecla, 1993) where he argues that the relationship between the inhabitant and the environment are not regulated by "spatial experts" such as architects, politicians and administrators but by local people.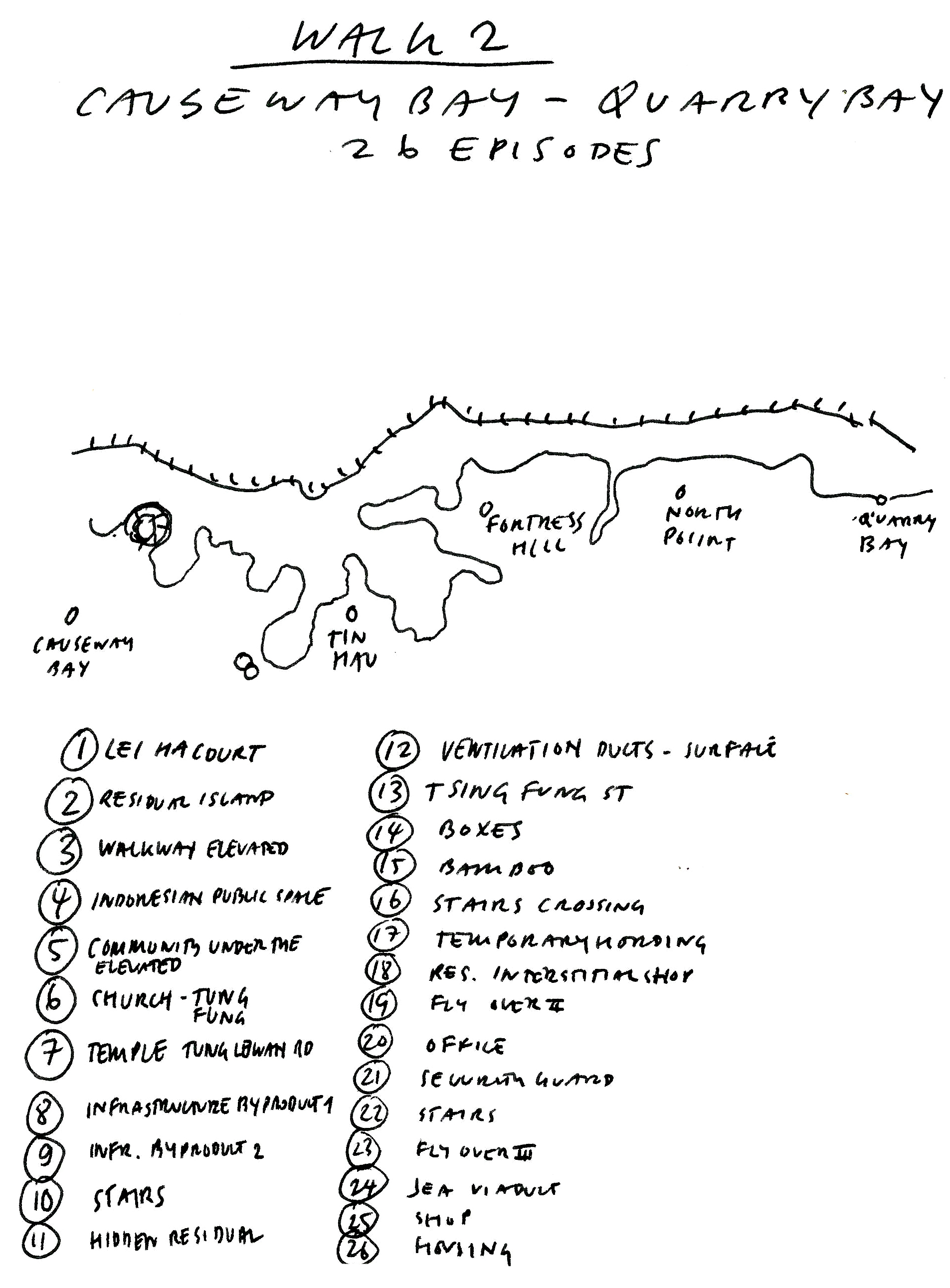 DATE
January 2017

SITE
Causeway Bay, Hong Kong

TEAM
Peter W Ferretto,  Sungyeol Choi.