048 MYEONGDONG PARK
Competition Entry for a New Tourist Bus Terminal and Urban Park
2016
This site offers a unique experience between City and Mountain.
Rather than establish one over the other, we have developed a transitional landscape where people can decompress before embarking on their journey.
The scheme is characterized by three "public" rooms joined by a connecting spine.  The spine works both a physical wall protecting the site from the adjacent road and as a circulation distributor.  Each room has been designed in relation to its context:
City Room: Open Plaza where citizens can gather, where evens can happen
Sunken Room: A protected garden accommodating Tourists arriving or departing from the bus station
Mountain Room: An open pavilion type rooms where people can rest on the descent or ascent to the mountain
From the site plan you can see how the spine articulates the whole park.  By accommodating the circulation East side of the site we are able to connect to all elements: City, the underground bus station, the bus drop off and the lift to the road below.  Strategically we have also accommodated the potential cable car building adjacent to the bus entrance working together with the existing building retained.
As for the materiality of the spine we are considering a coloured concrete to add warmth and texture to the mass.  The spine also acts as landmark element for the whole city to recognize the location of the park.  To conclude this project embraces the site, turning its difficult conditions from a potential negative into an asset. It is a clear architectural response that integrates landscapes and architecture with equal importance. It will become a new destination for Seoul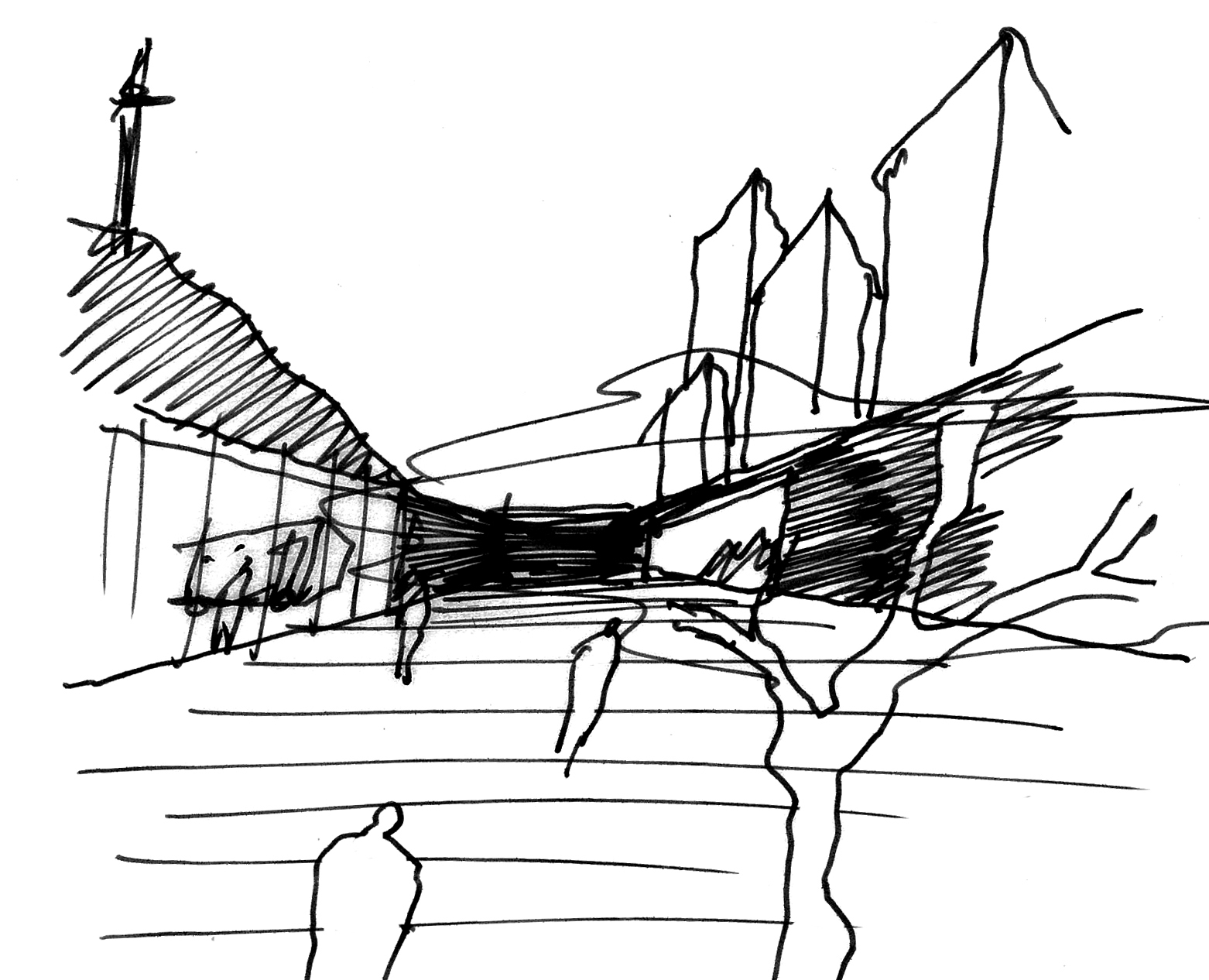 DATE
March 2016

STATUS
Competition, 

PROGRAMME
Urban Park with Bus Depot

SITE
Seoul, South Korea

AREA
8,000 m2 Bus Terminal
40,000 m2 Park

TEAM
PWFERRETTO: Peter W Ferretto, Sungyeol Choi
ESOU Architects