043 PARK
Playground Proposal for Tuen Mun Park
2015
A NEW PLAYGROUND FOR TUEN MUN
NEW TERRITORIES, HONG KONG (In Collaboration with FAR)
The playground is a place of fantasy, a place to escape, a fragment of the imaginary world that that has been left behind in our present 'real' world.  Far too often playground designs forget this key ingredient of fun, producing generic conditions devoid of inspiration and enjoyment.  "Ground-Play" inverts this sober state, focusing on designing a series of spaces where children as well as adults can dream and escape their daily stresses connected with living in a modern metropolis such as Hong Kong.
This project has been designed in section, where the existing perimeter of the park becomes the starting datum.  Rather than plan our design on a single level, we literally lift the existing park datum by 3m generating an open underworld dedicated to public participation.  A simple design move that instantly generates additional usable green (an important asset within HK's dense urban setting) and also allows two simultaneous worlds to coexist: Park/Participation
Circles generate softness, they are simple shapes which children are naturally attracted to, playful.  The circle is also the departure point, the generating concept, for our "Ground-Play" project.be it: balls, balloons, bubbles or wheels, circles always stimulate fun and are inherently
The new activities of the park are always organized in pairs and are surrounded by a public domain.  This has been a central design criteria in the layout of the circles; to always allow every activity to be in close contact with the public, permitting parents and elders to always be in close proximity to the children playing.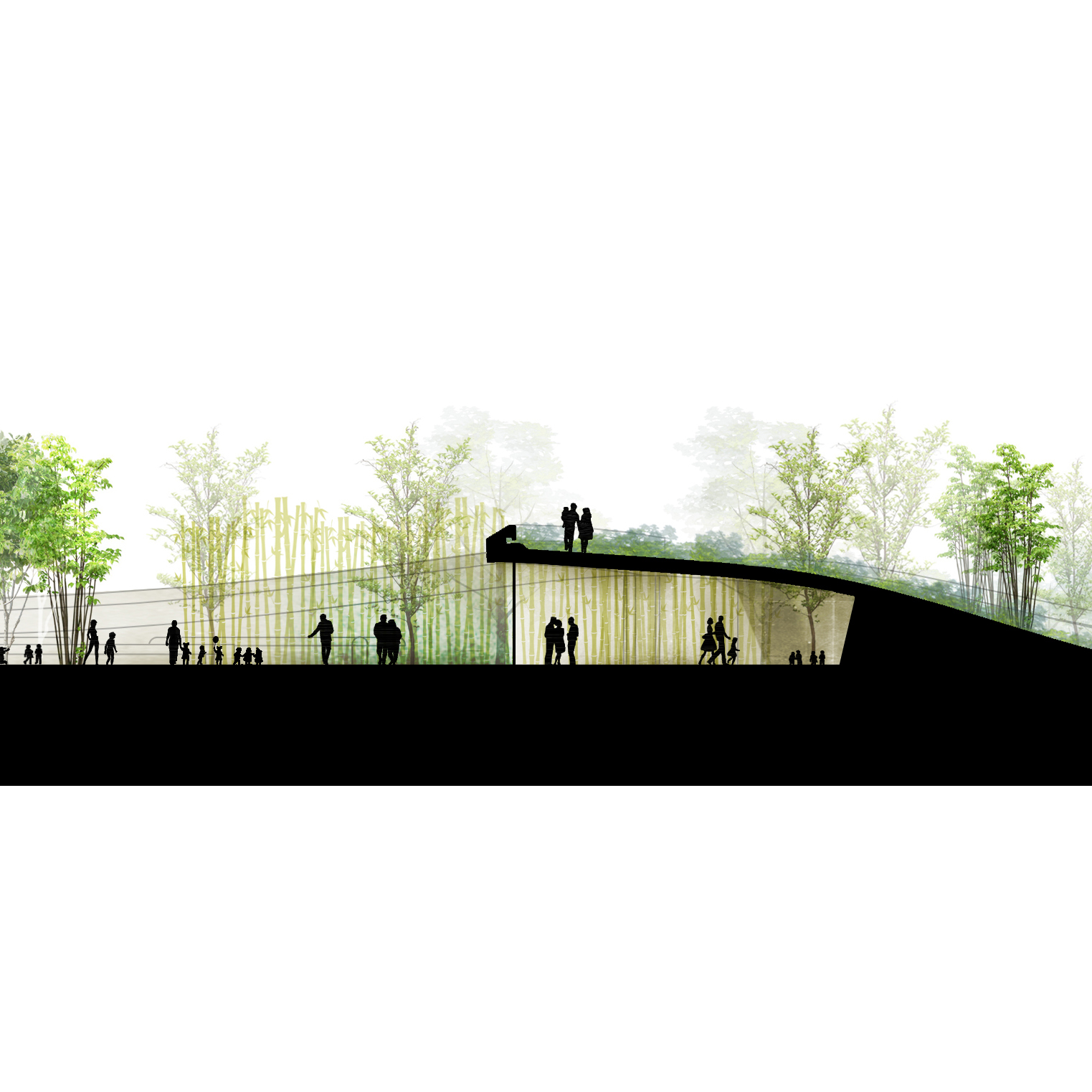 DATE
April 2015

STATUS
Competition, Submission

PROGRAMME
Urban Playground

SITE
New Territories, Hong Kong

AREA
12,000 m2

TEAM
Peter W Ferretto,  Sungyeol Choi.
FAR TEAM
Francesco Rossini, Filipe Afonso