034 ANDERSEN
Design proposal for the New Andersen Museum in Odensa, Denmark
2014
FRAGMENTED WONDERLAND
March 2014
PARK INSIDE A BUILDING
An "Object" in the Park vs. a "Park" inside a building
By disconnecting the garden from the city, we re-create a sense wonder into a forgotten space.  The garden becomes a dream space that stimulates the curiosity of the visitors.
The Museum is conceived as a set of thresholds: from the city to the garden, from the garden to the house and finally from the house to Andersen's world.  
Visitors are gradually transported into a new environment, where the architecture creates a sense of gradation from "public" to "intimate".
Rather than design the Museum as an object building, our design is a journey that creates a dialogue between the existing context and at the new proposal.  The garden becomes an unexpected anchor into the fabric of the city.
EXPOSED FRAGMENTS REVEAL A DREAM
The Museum has been conceived as two independent, but connected, entities.  Above ground the museum exists as a series of fragments.  Each fragment has a separate function, allowing parts of the museum to work independently (within the city), in turn the fragments alludes to a larger whole: the new subterranean world of the Andersen Museum.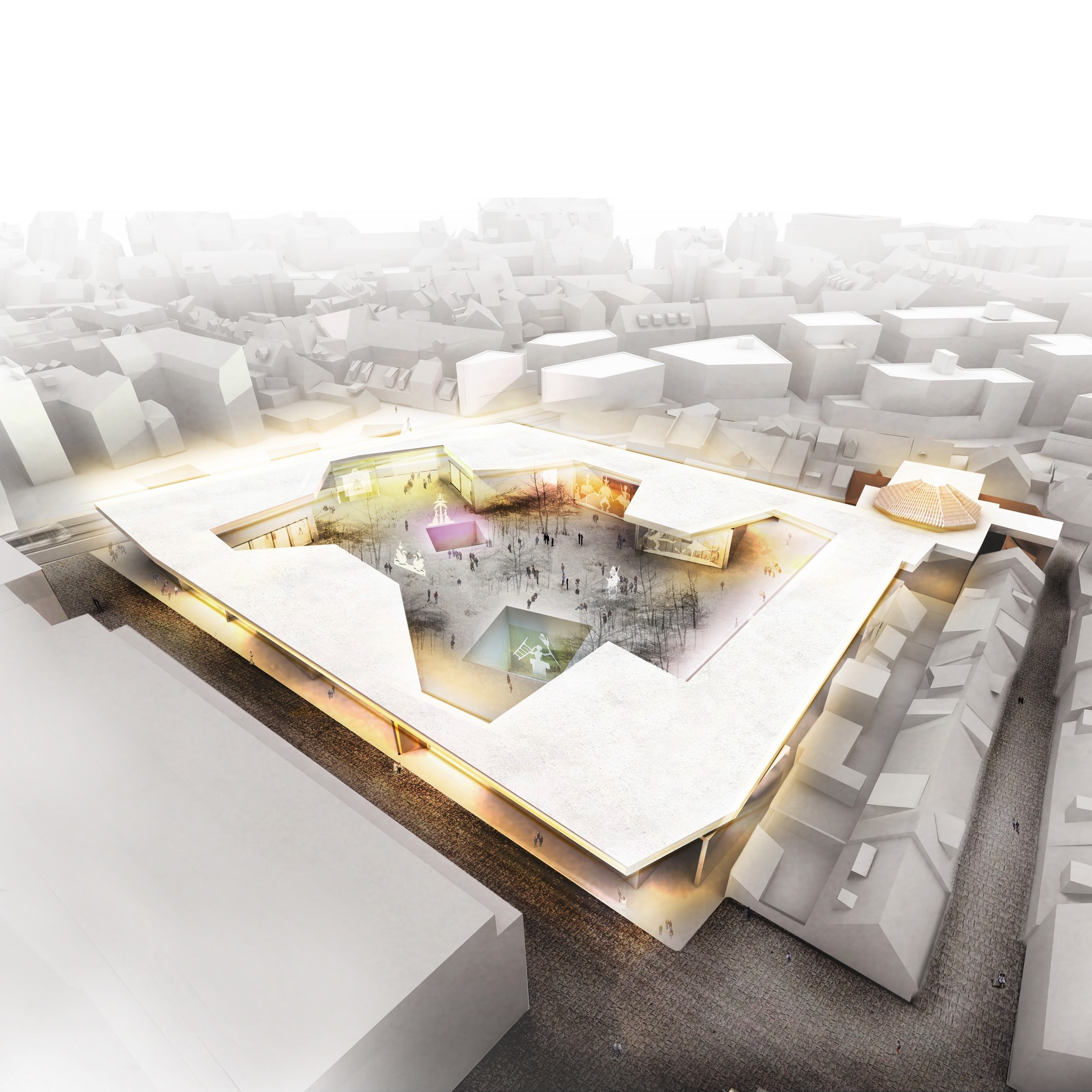 DATE
March 2014

STATUS
Competition Submission

PROGRAMME
Museum

SITE
Odensa, Denmark

AREA
8,000 m2

DESIGN TEAM_PWF
Peter W Ferretto, Hyunsu Kim, Sungyeol Choi, Heeyoung Pyun