032 POTTERY
Winning Entry for a New Pottery Museum in Goheun, South Korea
2013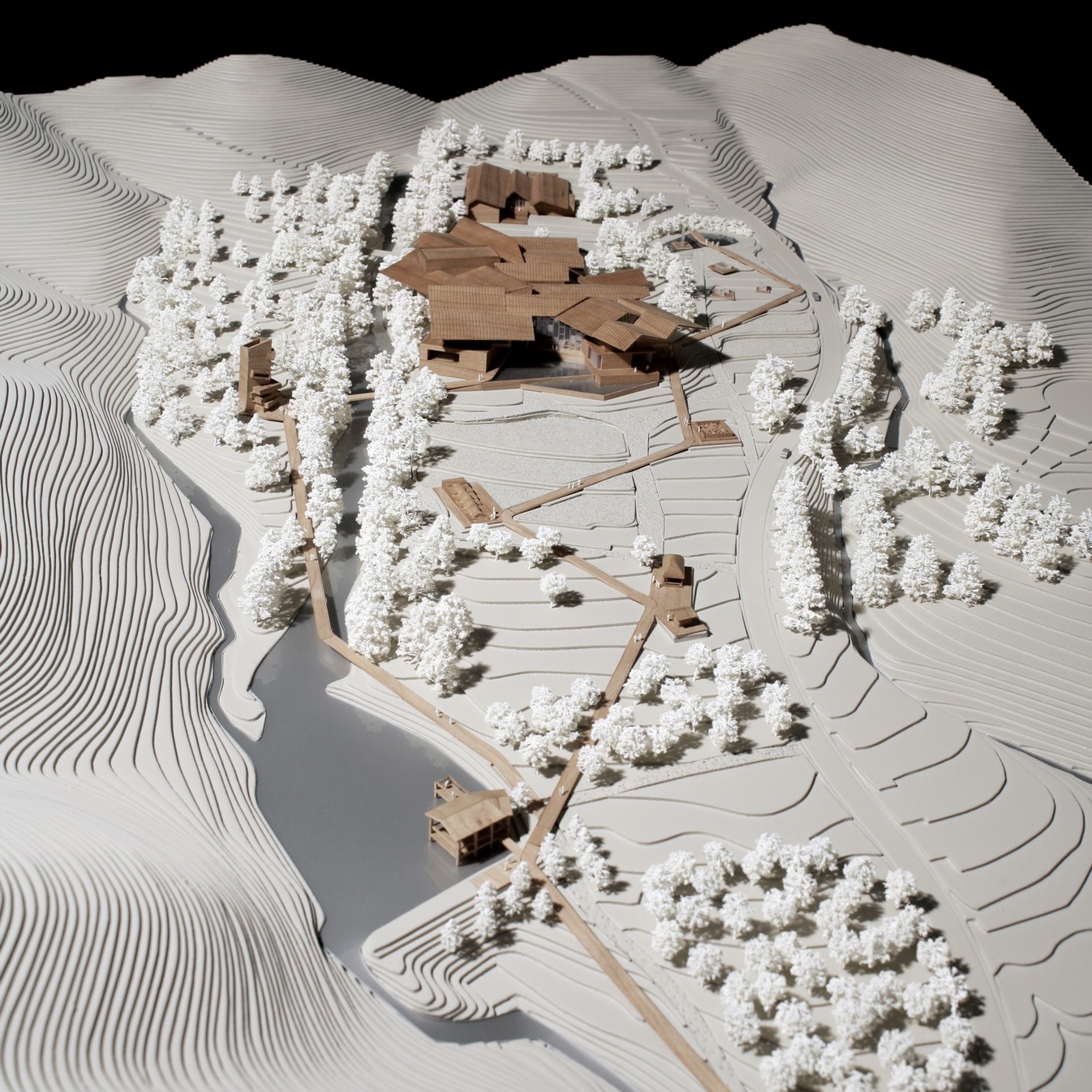 WINNING ENTRY
October 2013
The concept of the project can be understood in 4 primary steps:
Genius Loci
The starting point for the new DONGBONG Museum is to create a harmonious balance between museum and context; where building and nature don't compete or dominate but can work together.  For this reason we opted not to create a "object" type building but integrate a series of smaller buildings into the existing fabric, working with the "Genius Loci" of the site.
Traditional Village
The program is distributed into a series of houses that are scattered onto the landscape similar to how a traditional Korean Villages are formed, considering orientation, views, topography.  The position of each mass creates two important spacial phenomena:  firstly the in between spaces become the new public space of the museum accommodating facilities such as the lobby, circulation and viewing platform; secondly these spaces act as openings to the surrounding engaging visitors with the amazing natural beauty.
Landmark Roof
The clustered of "houses" becomes unified into a single museum building  by a roof system that both encloses the spaces and gives a strong sense of directionality to the visitors.  This new roof-scape in turn becomes the landmark gesture, acting as a gate to the visitors arriving to parking site.
Nature Journey
Building and Nature work together to create a synergy.  To enable this interaction  we have created a Pavilion walkway, a series of 7 pavilions scattered onto the site where people can be illuminated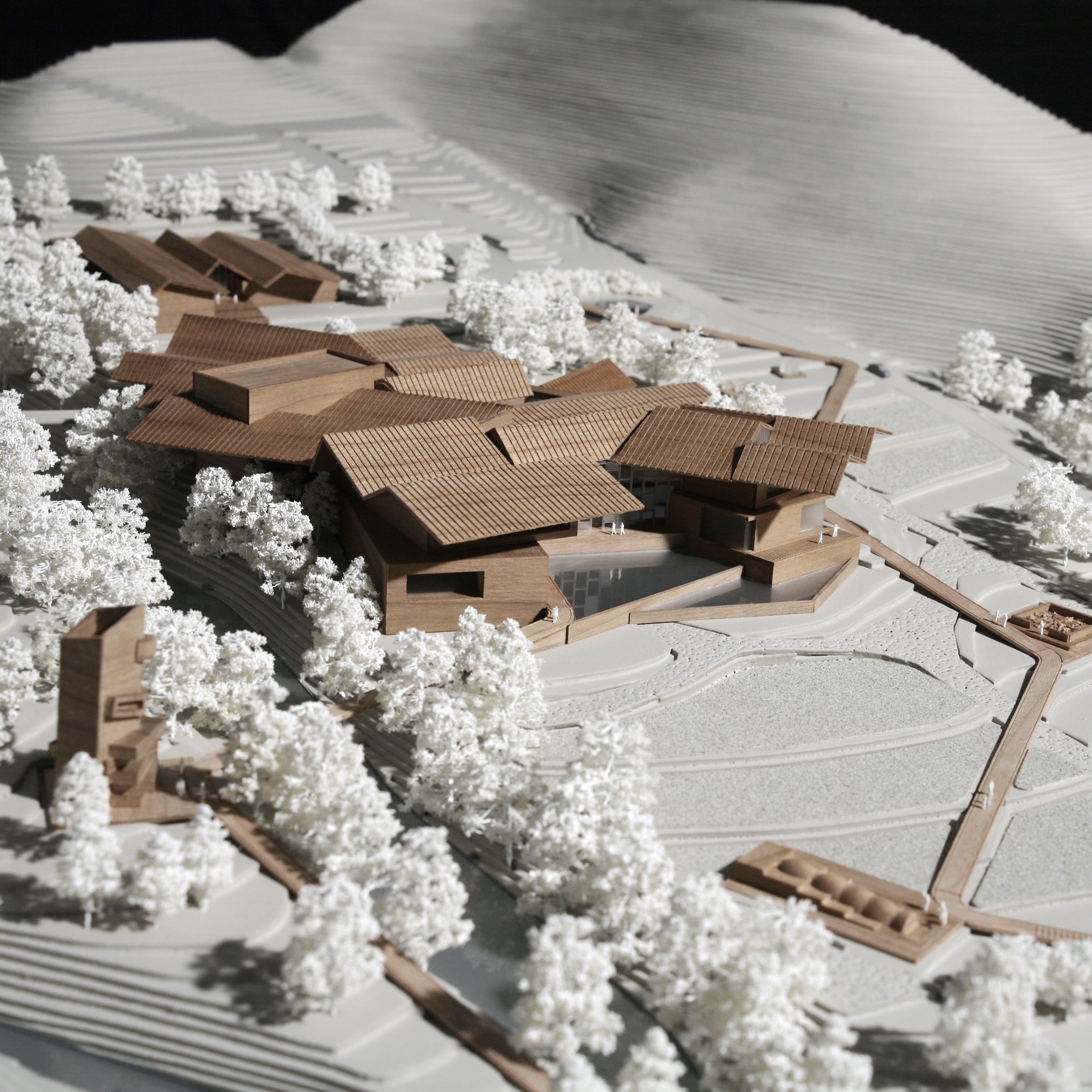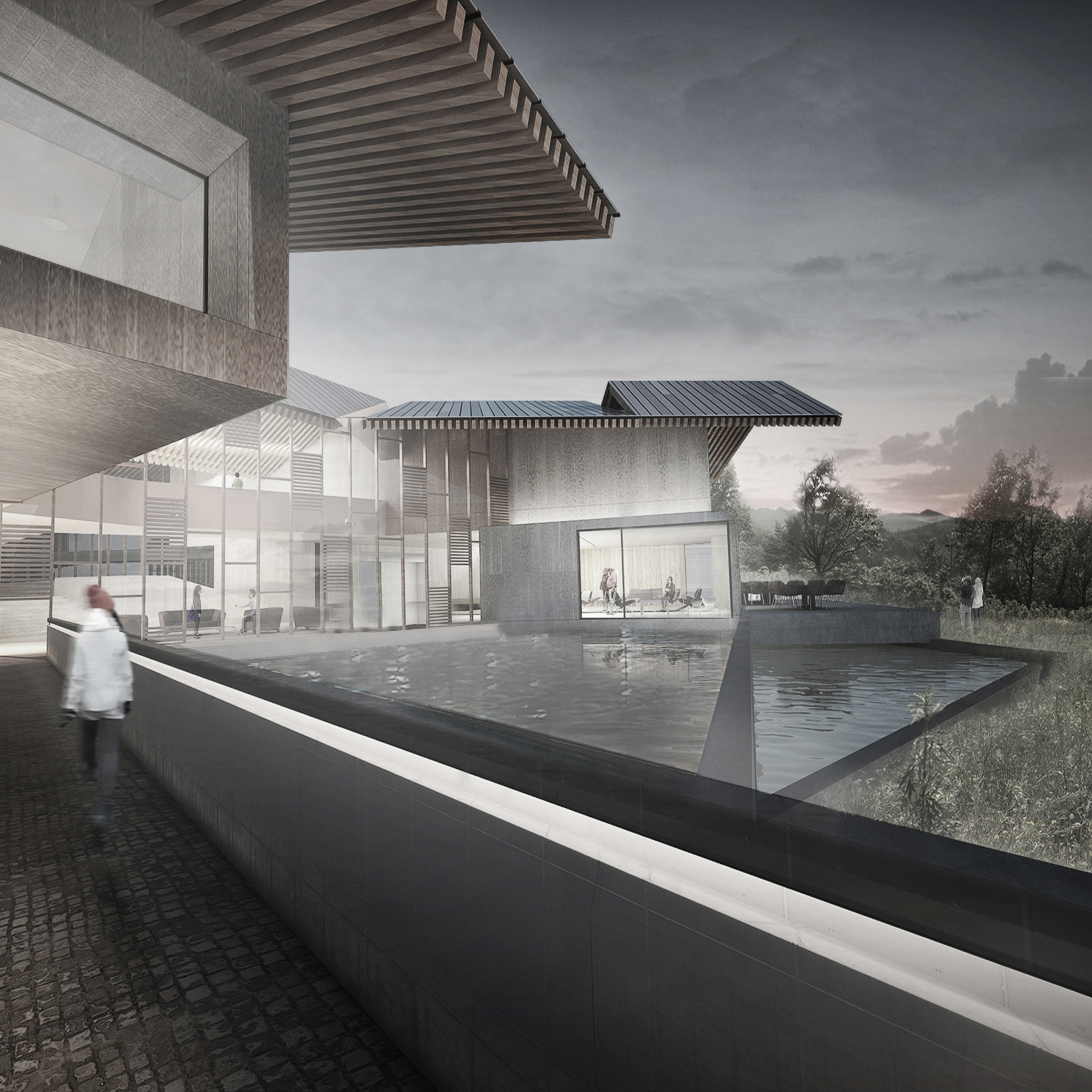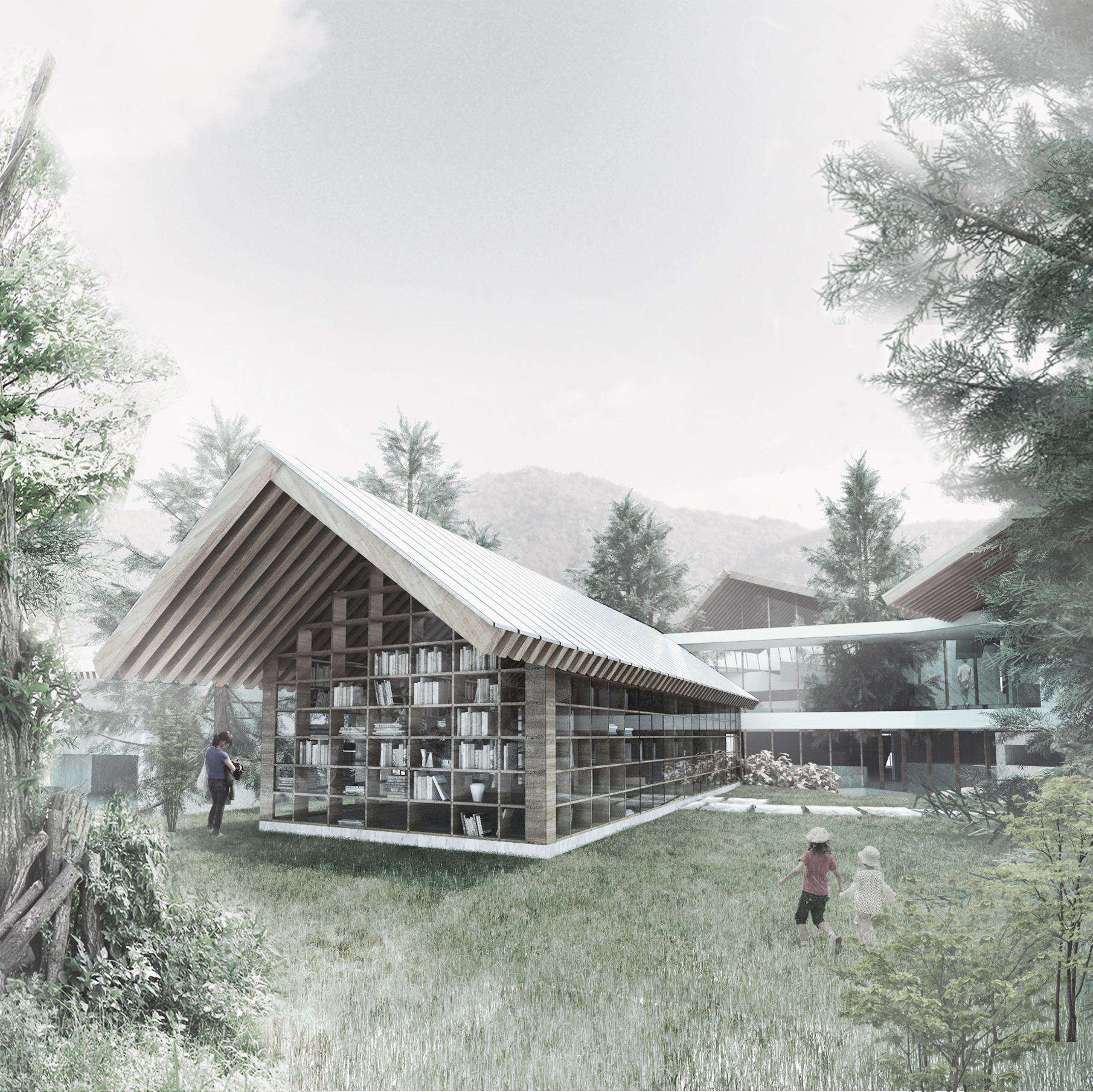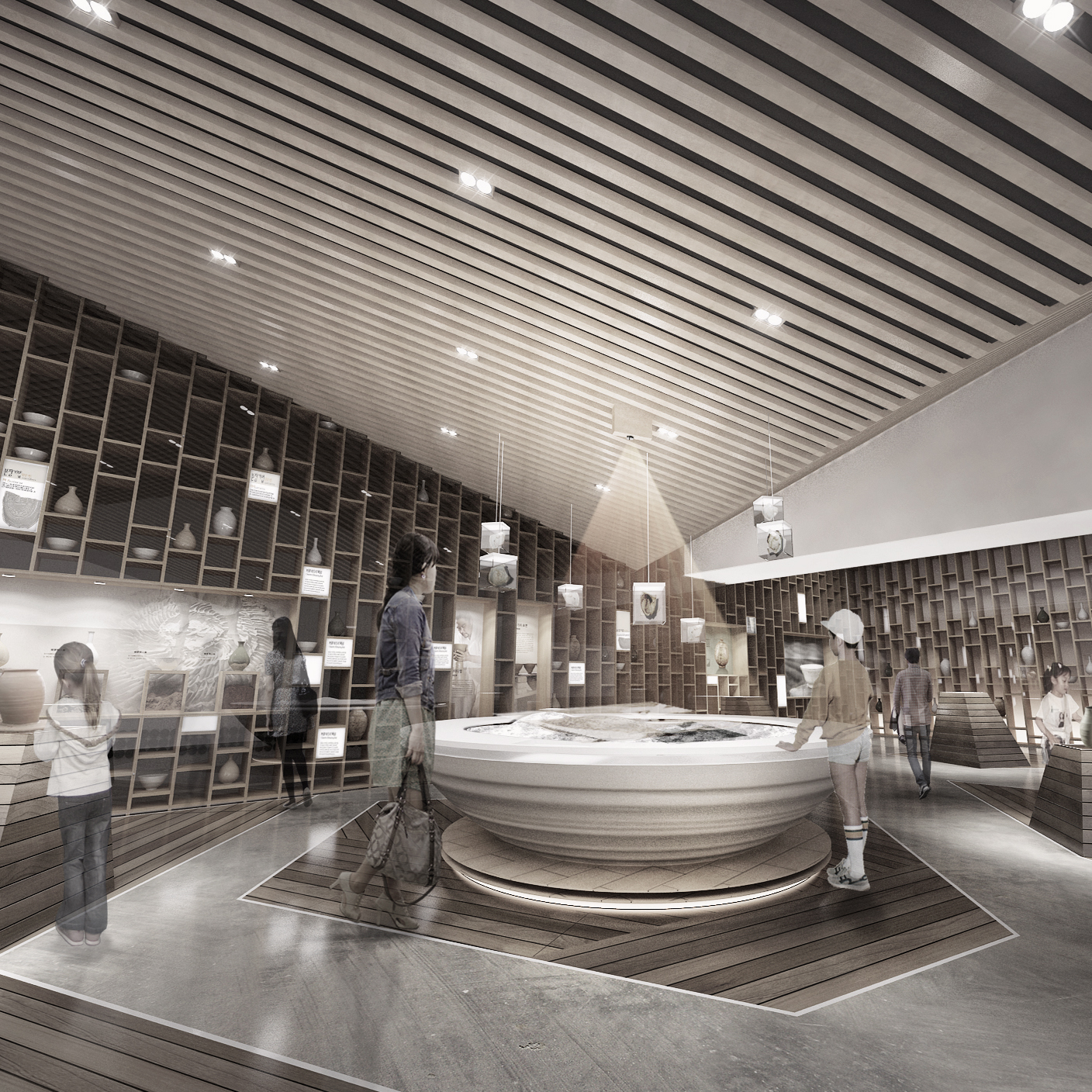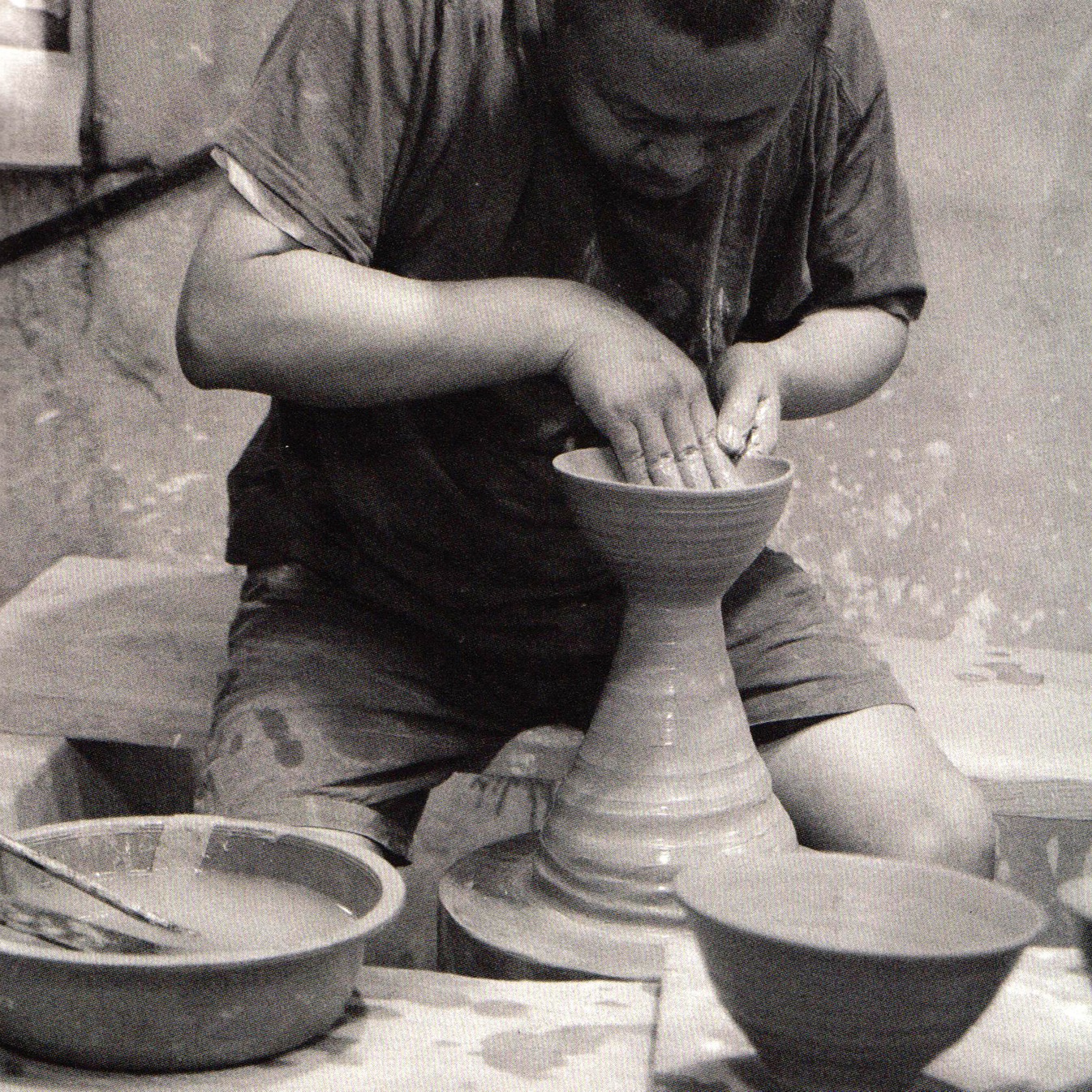 DATE
October 2013

STATUS
Competition Winning Entry

PROGRAMME
Pottery Museum

SITE
Goheung, Korea

AREA
9,000 m2

DESIGN TEAM_PWF
Peter W Ferretto, Hyunsu Kim, Sungyeol Choi, Heeyoung Pyun, Sora Yoo, Eunju Shin, Christina  Lee
Byeongbeom Yang, Seunghoon Chae, Taewang Kwon
Seogjung Choi, Kisung Kang, Seungwhan Kim
Byungnam Kim, Sumi Yoon, Seonyoung Lee, Yangsik Woo