000 BOUTIQUE
Renovation Project to house a Fashion Boutique, including Cultural Gallery space, inside a 16th Century Italian Pallazzo.
2012
In the heart of the historical city, this established boutique spans an entire city block cutting through two 16th century palazzos. The client wishing to expand the shop and insert a different programmatic agenda, cultural as well as retail based, was seeking an expansion strategy.

Our solution was not to reduce the scale of the intervention to the single proposed area, but announce the new expansion with a series of fragments throughout the shop. These fragments would be entirely made of timber and would "slot-in" to the existing listed building without altering its heritage value but allowing a new atmosphere to be created.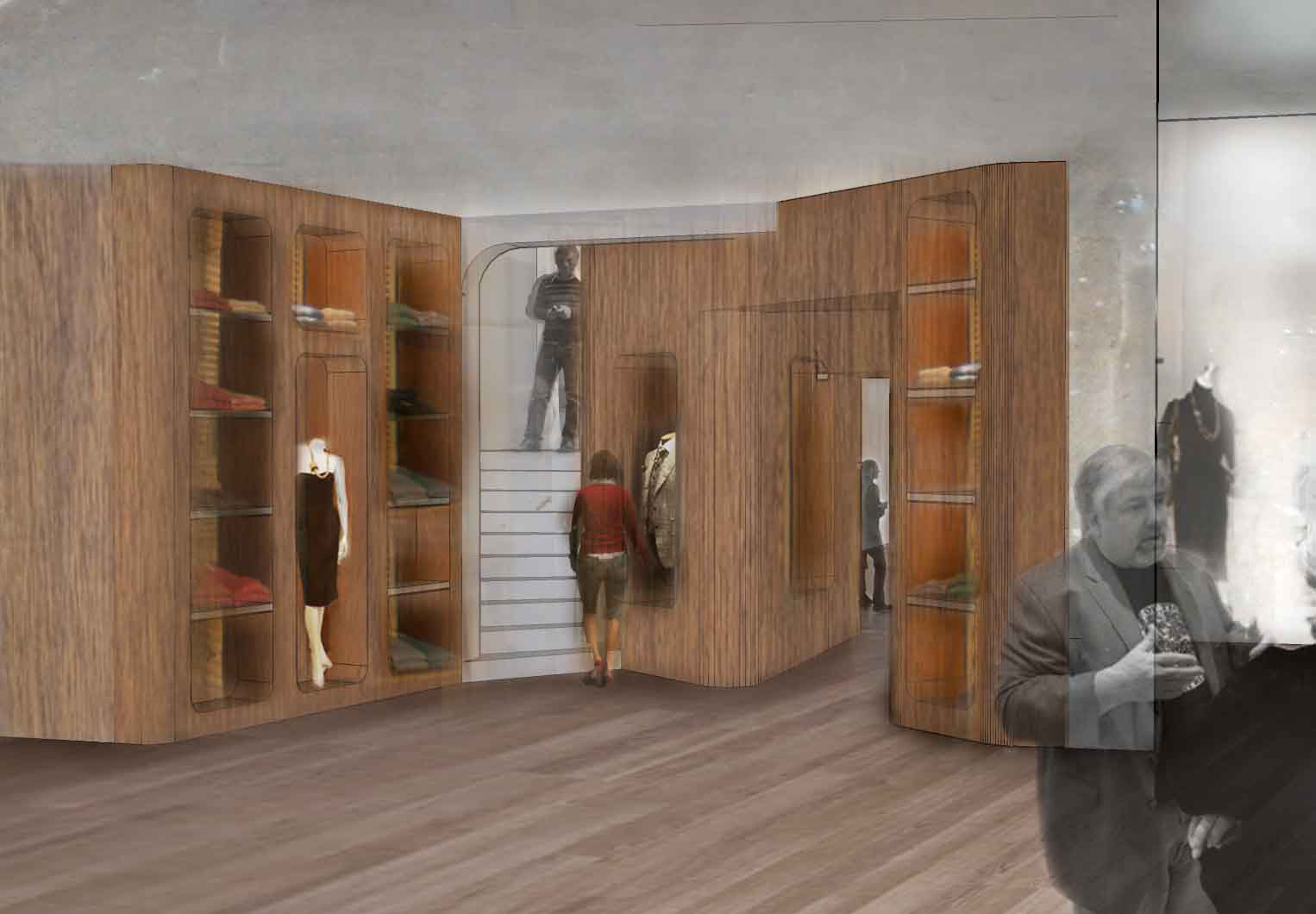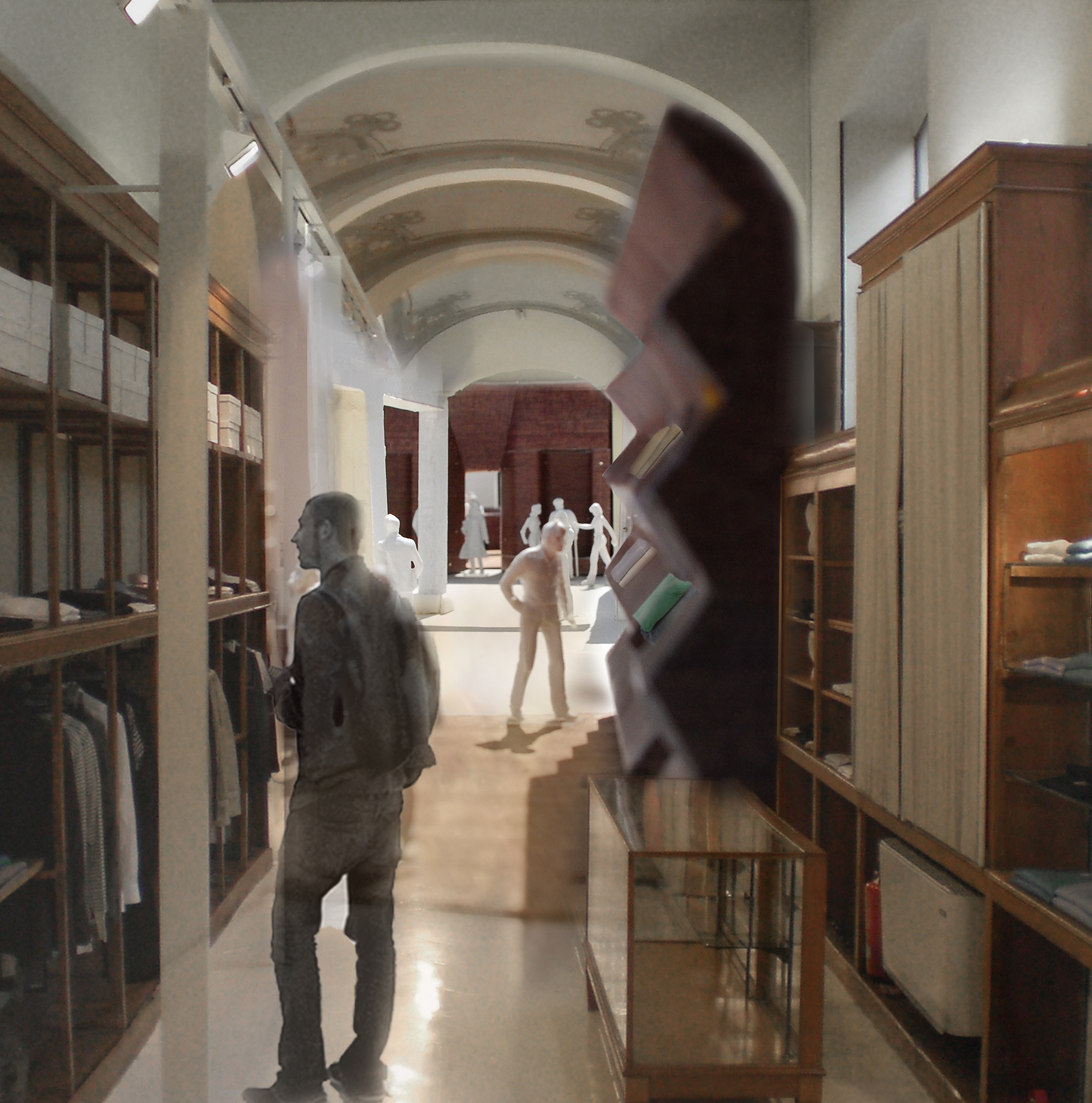 DATE 

March, 2008

STATUS

Commission, Schematic Design

PROGRAMME 


Gallery and shop fit-out

SITE

Brescia, Italy

AREA

200 m²

TEAM

Peter W Ferretto with FERA